November 6 - november 20, 2019 (Closed on Tuesdays)
hummus sababa
York welcomes Chef Michael Savaldi as he brings an authentic Israeli-style hummus to Ann Arbor. This pop-up restaurant is vegetarian-friendly and will be open everyday except Tuesdays for lunch and dinner, serving until they sell out. View the menu here.
Visit them on Instagram (@hummusannarbor) for more details, or just stop by in November to taste their creations.
november 8 - november 9, 2019 (5:00pm–11:00PM)
REINCARNATE
In partnership with University Flower Shop, we are proud to present 2019's Reincarnate! Live music, a botanical market, floral installations, and more. The artists participating are participating as a labor of love.
Tickets will be available to purchase for $10 in advance at www.toasttab.com/yorka2 or at the door.
Saturday, November 9 (2:00PM-3:30pm)
Georgian Wine Tasting (FREE)
Georgian wines are unique and authentic. Many consider this region as the birthplace of wine. With more than four hundred indigenous grape varieties, and a winemaking history that spans over eight thousand years, it is truly one of the most significant wine regions in the world. Our first two Georgian wine tastings featured the wines from Kakheti and Imereti. We will highlight the wines of Kartli, situated between Kakheti and Imereti. Our resident Georgian wine expert, Chaad Thomas, will guide you through the wines of Goga Tevzadze from Tevza Winery. You are going to love the distinctive texture and expressive aromatics of Goga's wines! Featured wines include:
2018 Tevza Winery, Chinuri

2018 Tevza Winery, Goruli Mtsvane

2018 Tevza Winery, Shavkapito

2017 Naotari, Rkatsiteli Kisi Khikhvi

2017 Guardians, Kakheti Saperavi
Wednesday, November 13, 2019 (5:00PM-6:00pm)
learn to braid
Our partners from GlamEx, a mobile truck for on-site express salon services, will be leading a hands-on hair braiding tutorial in a class that is perfect for parent and child! You will be guided through braiding your own child's hair during the event.
Tickets are limited and available to purchase for $50 on https://www.toasttab.com/yorka2/v3. Entry for one parent + one child, a glass of wine + a mocktail, cheese platters, instructions walking you through multiple braids to do at home, and a take-home goody bag are included.
Thursday, November 14, 2019 (6:30PM-8:00pm)
thanksgiving floral arrangement workshop
This 1.5 hour workshop will celebrate autumn! Under the guidance of University Flower Shop designers, you will work with fresh, autumnal ingredients as you learn the basic principles of designing a lush table centerpiece. Everything from prolonging the vase life of cut flowers to using the tools necessary to create a floral arrangement will be covered. Participants will leave the workshop with their own arrangement and the knowledge to replicate the experience at home.
Tickets are available for purchase for $100 at https://www.toasttab.com/yorka2/v3. Entry for one person, a beverage of choice (wine, beer, or a cocktail), and snacks of cheese and charcuterie are included in the price.
Additionally, participants may choose to upgrade their ticket to include a bottle of wine and a loose bundle to create their own Thanksgiving centerpiece or the perfect host/hostess gift. The wine we've selected to feature is the 2017 Pierre-Marie Chermette Origine Beaujolais Vielles Vignes. Truly emblematic of the Chermette estates and the region of Beaujolais, this wine is always bright, punchy, and satisfying! This additional package is $65 per person and will be available for you to collect from YORK on Wednesday, November 27.
Monday, November 18 (6:30PM-7:30pm)
Trimbach Wine TastinG (FREE)
Join us on Monday, November 18th from 6 to 7:30pm, as Master Sommelier and Trimbach specialist, Brian Cronin, leads you through a tasting of nine wines from this historic estate. Brian, who has had a dynamic career in the wine industry, will give you insight into just how special these wines are. We will be featuring five classic Trimbach wines, plus four exceptional and rare treats from their special cuvées. Each of these wines epitomize the classic Trimbach style with beautiful fruit, bright elegance, and great aging potential. Versatile and food-friendly, these stunning wines are the perfect addition to your holiday table. Featured wines include:
Classics:
2015 Riesling

2015 Gewurztraminer

2016 Pinot Blanc

2014 Reserve Pinot Gris

2011 Gewurztraminer Vendanges Tardives
Special Cuvées:
2011 Riesling Cuvée Frédéric Émile

2015 Pinot Noir Réserve Personnelle

2013 Riesling Grand Cru Geisberg

2016 Riesling Grand Cru Schlossberg
SUNDAY, November 19 (6:00PM-8:00PM)
COCKTAIL CLASS: ann arbor distilling co.
Learn how to make locally sourced, seasonally inspired, craft cocktails. A representative from Ann Arbor Distilling Company will be on site at York teaching how to make the perfect cocktail, just in time for your holiday party.
Tickets are $40 per person and include two cocktails (using Ann Arbor Distilling Company liquors), plus complementary charcuterie and snacks provided by York. Register and purchase tickets in advance here. Must be 21+ to attend.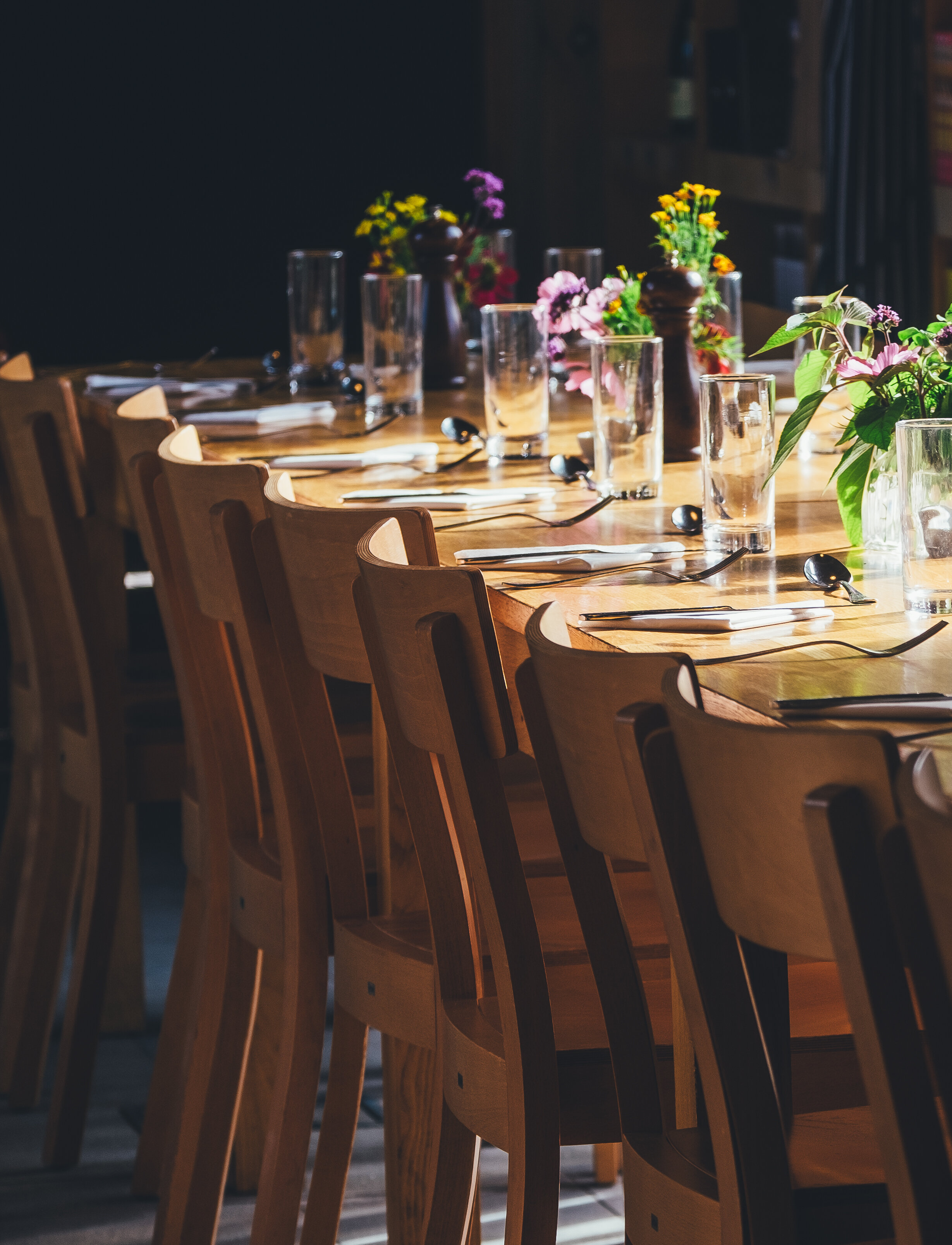 private parties • exclusive tastings • COMPANY EVENTS
host your next gathering at york